If you operate an online store in Kenya, the online payment methods you choose to accept will determine whether you succeed or fail. Learn how to choose the right ones.
When you decide to start an online business, it's worth taking a moment to consider how you will accept customer payments. Payment methods that work in-person, like cash and cheque, are not practical online.
Your choice of payment methods to accept on your e-commerce website, online store, or app must consider factors like local availability, security, and the type of online business you operate.
But before taking the discussion that far, we must understand what a payment method is. There certainly is a fair amount of confusion about a payment method. For example, is Visa a payment method?
In this article, you will learn what a payment method is, what types there are, and the available online payment methods in Kenya.
Let's dive right in.
What is the meaning of online payment methods?
An online payment is a transaction where one party digitally or electronically pays another for a product or service to complete a sale and transfer ownership. This payment is conducted virtually or over the Internet, but the goods or services may be purchased online or offline.
On the other hand, online payment methods are the ways or the ways in which a buyer sends or completes a payment over the Internet. The most common online payment methods are:
debit cards,
credit cards,
digital wallets,
cryptocurrency, and
mobile money.
We can also add gift cards, even though these may only be used at specific online stores or e-commerce platforms. Buy now, pay later (BNPL), where you buy on credit are also options on checkout pages in Europe and North America.
If you are paying a local supplier and depending on the nature of your business, you can also pay or be paid through a direct bank transfer.
Online payments can be one-off, for example, when you buy a TV set on the Jumia e-commerce marketplace. They can also be recurring - paid once every week, month, or year; for example, Netflix has recurring monthly subscriptions, where a customer's enrolled credit or debit card is charged monthly.
If you operate a business that makes recurring bulk payments to suppliers, vendors, and employees, the best way to automate payments is through a digital wallet like IntaSend. You can send up to 5000 payments to different recipients through a single request.
When you think of it, without a way to complete a payment over the internet, e-commerce would not be possible. Credit and debit cards, and recently mobile money and digital wallets, removed physical borders and allowed businesses to expand their reach to practically anyone with an internet connection.
For example, you can use your virtual Visa card to instantly pay for goods on Aliexpress in China from the comfort of your home in Kenya. Despite the physical distance, this payment will be processed in seconds.
Likewise, your customers can use the balance in their M-Pesa mobile money wallet to pay for their purchases on your online store at any time of the day, which ensures that your business never really closes.
Payment methods vs payment options.
Payment options are the number of different ways a seller allows on their online property but which aren't necessarily types.
So while Mastercard and Visa may be one payment method - debit cards, because they are from different card networks, they are two different options. That is why you will usually see both offered as payment methods on checkout pages.
Similarly, Alipay and Google Pay are technically the same payment method, but when both are provided on a checkout page, they are two different payment options.
Ideally, an online business should provide customers with as many payment options as possible. Speaking of that:
How to choose an online payment method for your business.
If you operate an online store, nearly half of your customers will abandon their carts at checkout if they don't find their payment method of choice. In Kenya, you will lose a huge chunk of your sales if you don't include M-Pesa as a payment method.
So how you choose the online payment methods you accept can make or break your business. Before we do that, though, let's consider the process of accepting payments online.
An online payment involves four parties - the merchant and their bank as well as the customer and their bank. The bank may be substituted by a digital or mobile wallet, but note that those may need to be connected to a bank account as the funding source.
Card payments are the most common online payment method, especially for online stores. An online retailer must integrate with a payment gateway like IntaSend to simplify checkout and offer more payment options.
A payment gateway acts as the intermediary that connects merchants with customers' banks and helps authorise and ensure the smooth transfer of funds from the issuing to the receiving (merchant's) bank.
1. Consider your business's primary market.
Location is the primary factor to consider when selecting payment methods to accept on your online store. You must include payment options preferred by most users or customers.
In Kenya, mobile money is the primary payment method for most people. So it is imperative that you add M-Pesa to your checkout pages. It does not benefit your sales to have multiple payment method options that your customers cannot access.
For example, few people in Kenya use digital wallets like Apple Pay, Samsung Pay, and Alipay, or cards like Discover and American Express. PayPal, Visa, and Mastercard, however, have quite few users and make sense to add on your checkout pages. So does Bitcoin, whose popularity and usage are growing in Kenya.
2. Diversity of your market
While M-Pesa is a ubiquitous payment method that millions of Kenyans use daily, you would not want it to be the only online payment method you accept at your business.
The Kenyan market is still fairly diverse to provide only one online payment method. Every sale counts. Even though most of your sales will be completed through M-Pesa, the few that will be paid for using Mastercard and Visa cards and Bitcoin will help you meet your targets.
You may also run a business, like a wildlife safari, that attracts international clients that will need payment methods they can access in their home countries.
So providing multiple payment options will ensure that customers have their preferred payment method and at least one backup in case the balance is low in their payment method of choice. This way, you significantly reduce cart abandonment rates and close more sales.
3. Business model
E-commerce stores mostly handle one-time payments, so it would make sense to integrate a payment gateway in your checkout process. For a business that predominantly accepts recurring payments, it is more practical to set up automatic payments with IntaSend's business payments.
If you make large recurring payments, you will also find electronic bank transfers to be cheaper. These payments, which can be in the form of ACH or wire, are secure and incur fewer fees than card payments and could even be a good option if you sell products online.
4. Customer perceptions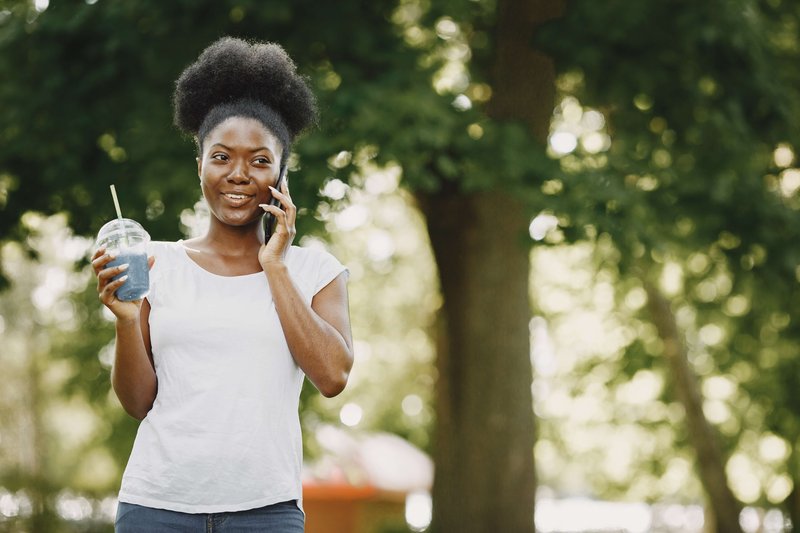 Ultimately, your customers are the most important consideration in the online payment method you choose for your business in Kenya. You will do well to know what their feelings are on the different payment options available.
Online shoppers care about the security of their personal data, so they will be less sure about using an electronic payment method prone to fraud. They also want a payment method that is easy to use and accessible. For example, if your business is located in a part of the country where the mobile network is patchy, you will need alternatives to M-Pesa.
FAQs
Can I make an online payment without a bank account?
Yes, you can make an online payment without a bank account. You can use a mobile money wallet like M-Pesa that does not require a bank account to open or fund.
You can also use a digital wallet like IntaSend that you can fund from your payment receipts and from your M-Pesa balance. You can also request a virtual Visa or Mastercard debit card through your IntaSend account and use it to make online payments.
What is Visa and Mastercard?
Visa and Mastercard are card payment networks that help businesses and banks transfer funds electronically. They also provide branded debit, credit, and prepaid card services through digital wallets and banks.
What is the difference between a debit card and a credit card?
The difference between a debit card and a credit card is that using a credit card is akin to drawing from a credit line where you will pay the bill later, while payments with debit cards instantly charge and deduct from the linked bank account.
Can a VISA card be used internationally?
A Visa card can be used internationally to make in-person and online payments. It can also be used to withdraw money from enabled ATMs.
What is the difference between mobile payment and online payment?
Online payments let you pay for something over the internet using payment methods like debit and credit cards, gift cards, digital wallets, and bank transfers.
On the other hand, mobile payments allow you to make contactless payments in person or at physical shopping sites like the supermarket. However, mobile payments, like M-Pesa, also let you pay online.
Easily accept online payments with IntaSend.
Whether you operate a Shopify or WooCommerce store, run an offline business, or are a freelancer or unregistered business, IntaSend has tools to request, accept, and receive payments online.
Our payment gateways for Shopify and WooCommerce power checkout for some of the leading online stores in Kenya. Kenyan freelancers rely on our invoice generators and no-code payment links to request and receive payments from international clients.
Safari operators and many small businesses in different fields rely on our business payments' tools to streamline their payments to suppliers and vendors.
The IntaSend digital wallet is ideal for growing businesses that are keen to manage their sales receipts and payments in one central place.
Sign up with IntaSend today to pay and get paid from anywhere, send money securely, and enjoy better payment flexibility.