Automate payments in minutes
Payment gateway for online businesses and developers.
IntaSend provides easy to configure payment APIs and automation tools. Collect payments on your website, or get paid instantly using our payment request links. Explore our Developers API.
Collect Online Payments
Get paid with mobile and card payments. Add payment to your application or generate and send a payment request link. Customers securely pay for your goods and services, and you can track and monitor every transaction.
Developers first
Get access to our powerful and yet easy-to-use payments API.
We provide tools for every stack, client, and server library from Python, ReactJS, to PHP. Get access to prebuilt integrations for frameworks such as WooCommerce.
Send Payments - 100% success rate
Settle invoices and update salary books with IntaSend. Get cheaper transaction rates to all mobile networks in Kenya. Bulk payments options are available by default to all business accounts. Our direct connections with mobile money networks and banks enable us to achieve 100% success rate.
Scheduled Payouts
Manage your cash flow easily by ensuring you always have your money when you need it through our scheduled payout options. We support withdrawals to M-Pesa and banks.
Get Your Business Reports and Intelligence
See how you are doing and make informed decisions using our reports and business intelligence analytics.
Testimonials
Businesses and developers love IntaSend
The experience has been seamless, efficient, and hassle-free. One thing that makes Intasend stand out is the platform's ability to collect payments from anywhere in the world.
Felistas Njihia
Felin Solutions
Our experience with IntaSend has been remarkable. The integration process was quite smooth with proper API documentation. Intasend won us over on the ease of B2B transactions which is our mainstay and remains our preferred payment solutions
Kelvin Muriuki, C.E.O
https://taka.earth
Their platform is incredibly user-friendly, allowing our customers to easily pay for their weekly meals. The fast and secure payment process also provides peace of mind for both our customers and us.
John Faderr
Foodtable by Roros Co.
@intaSendHQ I am currently blown away by your product. The documentation is so developer friendly as opposed to one pan-African payment gateway, market leader. Good job!
Their customer service is top-notch. The team at IntaSend Payments is friendly and super responsive, always there to lend a hand whenever you need it.
Wearify on Shopify
Wearify Kenya
I would like to commend your service and especially point out your outstanding quick turn-around in processing payment and your after-office hour's support. We are glad that you can be reached 24/7 for queries and round-the-clock support.
Peter Nyotta
Twende Worldwide Tours and Travel Ltd
This payment processor has allowed me to continue serving my local as well as international customers. They also offer reasonable fees and their payouts are timely. Even without a website, IntaSend payment links works just fine.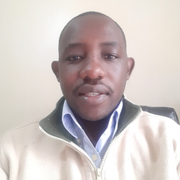 Shadrack Masinde
Gofan Safaris Limited
I have been using Intasend for a while now both on my website as a payment gateway and my business as a payment solution and all I can say is, IntaSend is the best solution to sort out all business payment related difficulties.
Daniel Nyongesa
A+ Academic Consultants
IntaSend is one of the best online money transfers with mobile and card payment options and helps in collecting emails for marketing.
Moses Thoithi
WizAdventures Safaris
Join 5,500+ businesses and developers using IntaSend
We make it easier for you to focus on building a great product while we work on simplifying your payments. Become one of us by joining hundreds of our happy users and simplify the online payment experience for your customers.
Sign up today for an individual, business, or developers account.
Get started now
Create an account or get in touch with us.
Product
Resources
Company
---
© 2023 IntaSend. All rights reserved.