IntaSend is a secure and faster way to get paid.

For online businesses and developers
Collect payments on your website, or get paid instantly using our payments links. Send payments faster for services rendered.
Collect Online Payments
Get paid with mobile and card payments. Generate and send a payment request link to your customers. Customer securely pay for your goods and services, and you can track and monitor every transaction.
Send Payments
Settle invoices and update salary books with IntaSend. Get cheaper transaction rates to all mobile networks in Kenya. Bulk payments options are available by default to all business accounts.
Scheduled Payouts
Manage your cash flow easily by ensuring you always have your money when you need it through our scheduled payout options. We support withdrawals to M-Pesa and banks.
Get Your Business Reports and Intelligence
See how you are doing and make informed decisions using our reports and business intelligence analytics.
I would like to commend your service and especially point out your outstanding quick turn-around in processing payment and your after-office hour's support. We are glad that you can be reached 24/7 for queries and round-the-clock support.
Peter Nyotta
, Twende Worldwide Tours and Travel Ltd
This payment processor has allowed me to continue serving my local as well as international customers. They also offer reasonable fees and their payouts are timely. Even without a website, IntaSend payment links works just fine.
Shadrack Masinde
, Gofan Safaris Limited
I have been using Intasend for a while now both on my website as a payment gateway and my business as a payment solution and all I can say is, IntaSend is the best solution to sort out all business payment related difficulties.
Daniel Nyongesa
, A+ Academic Consultants
I have had a great experience using IntaSend since it's an easy-to-use payment solution. They provide exceptional customer support and go out of their way to support our business.
Duncan Thuku
, Heru Digital Solutions
IntaSend is one of the best online money transfers with mobile and card payment options and helps in collecting emails for marketing.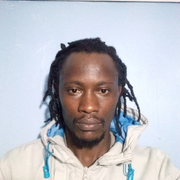 Moses Thoithi
, WizAdventures Safaris
Join 200+ businesses using IntaSend
We make it easier for you to focus on building a great product while we work on simplifying your payments. Become one of us by joining hundreds of our happy users and simplify the online payment experience for your customers.
Sign up today for an individual, business, or developers account.
Get started now
Create an account or get in touch with us.
Resources
Contact Us
---
© 2021 IntaSend. All rights reserved.