Money apps offer a convenient way to manage your funds and access loans and basic banking services. Discover the 5 top money apps in Kenya.
The popularity of money apps in Kenya has grown significantly in recent years thanks to the proliferation of smartphones, improving internet access, and the increasing adoption of digital financial services.
According to a report by the Communications Authority of Kenya, there are now over 30 million smartphone users in Kenya. This means more people than before can access money apps, which they can download onto their devices.
The number of internet users has more than doubled between 2015 and 2020, enabling more people to use money apps online."
The adoption of digital financial services has also played a role in the growing popularity of money apps in Kenya. The Central Bank of Kenya reports that digital financial services have increased significantly, with the number of transactions conducted through these channels growing by over 50% between 2018 and 2020.
This trend has been driven by the convenience and accessibility of digital financial services and the increasing availability of mobile money platforms and other digital payment systems.
History of Mobile Money in Kenya
The history of mobile money in Kenya dates back to the late 2000s, when the country's largest telecom company, Safaricom, launched M-Pesa. This mobile money platform allows users to send and receive money, pay bills, and make other transactions using smartphones.
M-Pesa was developed in partnership with Vodafone, a British multinational telecommunications company, and was designed to provide financial services to people who did not have access to traditional banking.
M-Pesa was an immediate success, with its users growing rapidly in the years following its launch. By 2010, M-Pesa had over 10 million users in Kenya; by 2015, this number had grown to over 20 million. Today, M-Pesa is used by over 30 million people in Kenya, making it one of the world's most successful mobile money platforms.
Many factors, including the widespread availability and use of smartphones, the expansion of internet access, and the increasing adoption of digital financial services, have fueled the growth of mobile money and money apps in Kenya.
These platforms have provided a convenient and accessible way for people to manage their money and make financial transactions and have become an integral part of the country's financial landscape.
Top 5 Money Apps in Kenya
Here are the top money apps in Kenya:
IntaSend
IntaSend's growth is no surprise; as many would call it, it's nothing like "overnight success." Having been founded in 2019, the company has become a force to reckon with in the Kenyan digital payment industry, giving every big player in the industry a run for its money.
IntaSend would have never been a part of this discussion a year ago, but thanks to its new app, we can now talk about it in the same regard as MPesa and many others.
The new IntaSend app offers everything any user could ever want in a money app, ranging from airtime purchases, bill payments, sending and receiving of funds, and many more.
To access the IntaSend app, you must first sign up, choose the type of account you want to run, and verify your identity. Some of IntaSend's best features include;
Bulk payment disbursements
B2B invoice settlements
Bitcoin payments
Multiple payment options
High-tech security
PCI-DSS compliance
MPesa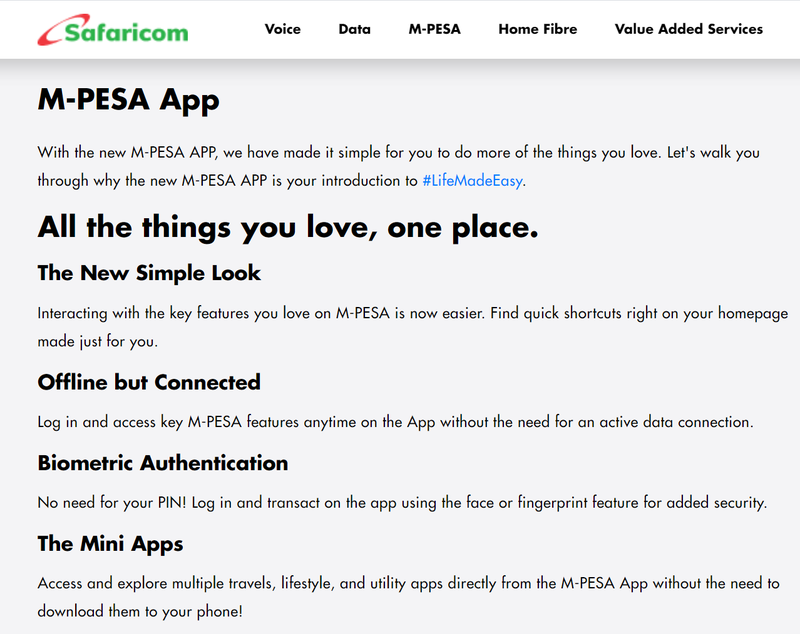 One of the main advantages of M-Pesa is its wide availability. The service is accessible through a network of agents in communities across Kenya, making it easy for users to deposit and withdraw money even in areas without access to traditional banking services.
In addition, M-Pesa has a user-friendly interface and offers a range of services beyond basic money transfer, including the ability to pay for goods and services, top-up airtime, and access loans and insurance.
However, M-Pesa also has some drawbacks. The service can be slow, with transactions sometimes taking several hours to complete. In addition, there have been instances of security breaches, with some users reporting unauthorized transactions on their accounts.
To protect against these risks, M-Pesa advises users to keep their SIM cards secure and to use strong passwords and PINs for their accounts.
T-Kash
T-Kash is a mobile banking and payment service offered by Telkom Kenya, the country's largest fixed-line and broadband provider. The service allows users to send and receive money, pay bills, and purchase goods and services using their phones.
T-Kash offers a range of financial services, one of its biggest pros. In addition to basic money transfers and bill payments, T-Kash users can access loans, insurance, and investments through the app.
T-Kash also offers a loyalty program, with users earning points for every transaction that can be redeemed for discounts and other rewards.
However, T-Kash is not as widely available as other money apps in Kenya.
The service is currently only available to Telkom customers, who make up a minority of mobile users in the country. In addition, the fees for some T-Kash services can be high, making it less cost-effective than other options for some users.
Airtel Money
Airtel Money is a digital wallet and online payment platform offered by Airtel Kenya, a telecommunications company based in Nairobi. Airtel Money allows users to perform a variety of financial transactions, including sending and receiving money, paying bills, and purchasing airtime.
Airtel Money can be accessed through a mobile app or USSD code and is available to any Airtel customer with a registered Airtel Money account.
One of the strengths of Airtel Money is its wide availability and convenience. It can be used on any phone with an Airtel SIM card, regardless of the make or model. This makes the money app an accessible option for people who may not have a smartphone or internet access.
In addition, Airtel Money allows users to perform transactions through a USSD code, which means users do not need to have data on their phones to access the service.
Airtel Money also has several security measures in place to protect users' accounts. Transactions require a PIN or biometric authentication, and users can freeze their accounts if they suspect fraudulent activity.
One weakness of Airtel Money is that it is only available to Airtel customers. Users who aren't already Airtel customers will need to switch to Airtel to use the service. In addition, Airtel Money is only available in Kenya, so it is not a convenient option for users travelling outside the country.
Equitel Money
The Equitel money app is a mobile banking and financial management platform offered by Equitel, a telecommunications company in Kenya. The app allows users to access various financial services, including account management, bill payment, and money transfer.
One of the standout features of the Equitel money app is its strong focus on mobile banking. The app makes it easy for users to access financial services through their mobile phones, which can be particularly convenient for those who live in areas with limited access to traditional banking infrastructure.
The app also has a vast network of agents and partners throughout Kenya, which makes it convenient for users to access its services.
Additionally, Equitel offers competitive pricing, including calls, texts, and data.
One of the downsides of the Equitel money app is that some users have reported experiencing connectivity issues with the app or the Equitel network.
It's also worth noting that the app's financial services may not be available in all areas of Kenya and that its mobile banking features may not be as comprehensive as those offered by other financial institutions in the country.
Despite these limitations, the Equitel money app is generally well-regarded by users, thanks to its strong focus on customer service and a range of convenient features. If you're looking for a reliable and convenient mobile banking solution in Kenya, the Equitel money app is worth considering.
How to Choose a Good Money App in Kenya
Choosing a good money app can be daunting, especially if you're unsure what to look for. In this guide, we'll go through some key factors to consider when choosing a money app in Kenya.
Security
Security is one of the most important factors to consider when choosing a money app. You want to keep your financial information and transactions safe and secure.
Look for an app with strong security measures, such as encrypted transactions and two-factor authentication. Make sure that the company behind the app is reputable and has a good track record of protecting customer data.
Also, verify that the app complies with regulations set forth by the government and industry regulators.
A good money app should have measures in place to protect your data and prevent unauthorized access. This can include user authentication, encryption of financial information, and physical security measures for data centres.
Fees
Another important factor to consider is the fees associated with using the app. Some money apps charge fees for certain transactions, such as sending or withdrawing funds. Be sure to carefully review the fees associated with using the app to ensure it fits your needs well.
Transaction fees can quickly add up, so it's important to understand what you're signing up for before getting started. Shop around for apps and find one that provides the necessary features without charging excessive fees. Doing your research ahead of time can save you money in the long run.
Ease of use
Choosing a money app that is easy to use and navigate is important. You don't want to spend much time figuring out how to send money or check your balance.
Look for an app with a user-friendly interface and clear instructions on using the various features.
Ensure you can easily check your balance, send money, and access other services the app offers. With a few clicks, you should be able to get the information you need and make transactions quickly and securely. This will ensure you don't get stuck figuring out how to use the app or send money.
Compatibility
Consider whether the money app is compatible with your device. Some apps are only available on certain devices, such as iOS or Android, so make sure your chosen app is compatible with your device.
A great way to check is to read customer reviews and see what other users have to say about the app.
Additionally, look for customer ratings and check whether an independent third party has tested and verified the app.
If you want to be sure that your device will run the app properly, installing a system checker is also a good idea to ensure that your phone or tablet meets the recommended system requirements.
Features
Consider what features are important to you in a money app. Some apps offer many features, such as sending money to friends and family, paying bills, and even investing your money.
Other apps may offer more basic features like checking your balance and sending money. Decide what features are important to you and choose an app that offers them.
Consider if the app allows you to track your spending, set budgets, and get automatic notifications of upcoming payments. If you plan to invest, ensure the app offers investment options that fit your goals.
While some apps may be more expensive, they may also offer features that can help you save money or use it more efficiently. Researching and finding an app with the features you need can be beneficial in the long run.
Customer service
If you run into any issues with your money app, you'll want to be able to get help quickly and efficiently. Look for an app that offers good customer service, including a helpful FAQ section and multiple ways to contact a customer service representative.
User reviews
Before deciding, it's always a good idea to see what other people say about the app. Check out user reviews with similar needs and preferences to understand how the app will work for you.
Manage your money from the palm of your hand with the right money app
Finding the right money app to trust with your money can be difficult, especially when you want an app that has been around for a while and has proven reliable and secure.
Thankfully, we've discussed some of the best money apps in Kenya while also keeping in mind finding a reputable app that meets your unique needs is of utmost importance. Each app we featured has been specially designed with features tailored to make life easy for its users.
Sign up with IntaSend and enjoy an easier, faster, and safer way to make personal and business payments.