NHIF PAYBILL - 200222
Find businesses Paybills numbers and instructions on how to Pay
PayBill Code: 200222
NHIF PayBill code details
NHIF Paybill 200222, Account:ID Number - health insurance policy
How to Pay
One time Payment Instructions
To pay your NHIF bill, go to your M-Pesa and select PayBill option.
Enter 200222 for business number and
Enter ID Number as your account number.
Finaly put the bill amount, and PIN to confirm payment.
Managed Payments - Recommended for Business
Sign up for IntaSend business account. IntaSend provides an easier and most reliable way for you to manage your business payments and expenses. In your IntaSend account, specify the accounts you would like to pay, set the account, and approve the payment. IntaSend also provides reports and maker-checker for teams.
Description
health insurance policy
PayBills API
Automate Business Payments with PayBills API
IntaSend provides APIs for businesses and developers to automate business payments. With our API, a business is able to send payments from own CRM, reconcile payments, and keep proper accounting records. Learn more about our developers solutions and instructions on how to get started here - https://developers.intasend.com
Testimonials
Businesses and developers love IntaSend
The experience has been seamless, efficient, and hassle-free. One thing that makes Intasend stand out is the platform's ability to collect payments from anywhere in the world.
Felistas Njihia
Felin Solutions
Our experience with IntaSend has been remarkable. The integration process was quite smooth with proper API documentation. Intasend won us over on the ease of B2B transactions which is our mainstay and remains our preferred payment solutions
Kelvin Muriuki, C.E.O
https://taka.earth
Their platform is incredibly user-friendly, allowing our customers to easily pay for their weekly meals. The fast and secure payment process also provides peace of mind for both our customers and us.
John Faderr
Foodtable by Roros Co.
@intaSendHQ I am currently blown away by your product. The documentation is so developer friendly as opposed to one pan-African payment gateway, market leader. Good job!
Their customer service is top-notch. The team at IntaSend Payments is friendly and super responsive, always there to lend a hand whenever you need it.
Wearify on Shopify
Wearify Kenya
I would like to commend your service and especially point out your outstanding quick turn-around in processing payment and your after-office hour's support. We are glad that you can be reached 24/7 for queries and round-the-clock support.
Peter Nyotta
Twende Worldwide Tours and Travel Ltd
This payment processor has allowed me to continue serving my local as well as international customers. They also offer reasonable fees and their payouts are timely. Even without a website, IntaSend payment links works just fine.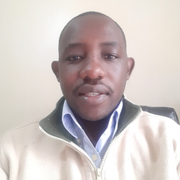 Shadrack Masinde
Gofan Safaris Limited
I have been using Intasend for a while now both on my website as a payment gateway and my business as a payment solution and all I can say is, IntaSend is the best solution to sort out all business payment related difficulties.
Daniel Nyongesa
A+ Academic Consultants
IntaSend is one of the best online money transfers with mobile and card payment options and helps in collecting emails for marketing.
Moses Thoithi
WizAdventures Safaris
IntaSend is secure
IntaSend is a legally registered company and PCI-DSS compliant We are recognized and registered as a secure payment provider by Visa and various other partners.
This means we're required to keep your money safe by security all your sensitive information. We partner with the best financial instutitions and cybersecurity partners to ensure security of both card data and general network security.
We're trusted by ten of thousands of people paying IntaSend merchants every month.
Get started now
Create an account or get in touch with us.
Disclaimer
IntaSend tries to keep the above information as accurate as possible. Please do your own research especially when money investment is involved. IntaSend does not take responsibility or have any liability to you or anyone for any risks that may be associated with the information provided.
Product
Resources
Company
---
© 2023 IntaSend. All rights reserved.