Dropshipping in Kenya is a low-risk business that's a good option if you're a first-time entrepreneur. Learn how to start and succeed with dropshipping in Kenya.
Imagine running a retail business that does not require you to keep products in stock! You sell products on your website that you don't need to ever handle yourself.
What's more? You don't spend any of your money on acquiring stock, renting a warehouse, or making deliveries.
All you need to start and operate your business is a computer, stable internet, your marketing skills, and a small amount of money for your operating costs.
That's not how a retail business usually operates, right? Unless it's a dropshipping business.
Sounds like a great way to make money online. But is dropshipping even possible in Kenya?
A lot of people are asking that and other questions about dropshipping in Kenya. This article will provide the answers.
After reading this article, you will know:
What dropshipping is,
If dropshipping is profitable in Kenya,
All the pros and cons of starting a dropshipping business,
How to start a dropshipping business in Kenya.
Let's get started.
What is dropshipping?
Dropshipping is when you run a business by selling products directly from the supplier or manufacturer to the customer. The sourcing, warehousing, and shipping is outsourced to a third party.
As a drop-shipper, you are essentially a middleman. You sell goods to customers but instead of ordering and maintaining an inventory in your own warehouse, you have the supplier ship the goods directly to the customer.
Here's how it works:
You take an order from a buyer on your website
You then send that order to your supplier
The supplier delivers the ordered product directly to the buyer.
In a dropshipping arrangement, you don't have to buy the goods from the supplier. You add a markup to the supplier's products and then sell them as your own.
When the customer pays, you take your cut and the rest goes to the supplier. In effect, you only pay after the buyer has actually made a purchase, which means you use the buyer's money, not yours to acquire the products you sell.
Dropshipping works best as an online business where you sell from your own website or a marketplace like Jumia or Amazon. Special applications or plugins are used to connect store owners and suppliers for the purposes of payments, order fulfilment, and shipping.
Can I Do Dropshipping in Kenya?
Yes, you can operate a dropshipping business in Kenya. The country has the right infrastructure and conditions for success with a dropshipping business. This includes a vibrant mobile payments culture, a growing tech-savvy middle class, high smartphone usage, and stable internet access.
While Kenya has the right ingredients for running a profitable dropshipping business, there are things you must know before you invest your savings in this e-commerce business.
We will start with the advantages of operating a dropshipping business in Kenya.
Advantages of a Dropshipping Business Model
Here are some of the things that make the dropshipping business model so attractive for people looking to invest in an online business:
1. Reduced startup risks
There are risks to starting any business. No matter how thorough your market research is, there are risks and difficulties associated with your chosen business model, product, and niche that you will only find out after you start.
For example, you may underestimate the level of competition you will face. Some products may look promising but eventually prove to lack market fit.
The dropshipping model mitigates some of these risks. Because you are not investing a lot of money upfront, you can pull out and try another business model or a different product to dropship. You don't lose a lot since you were not holding any stock.
Since you don't have to pay for and hold any inventory, a dropshipping business is also highly scalable. You can add as many products as you want to your store without worrying too much about the logistical challenges a traditional retail business would face.
2. No storage and shipping costs
Warehousing is one of the major costs of running a retail business. That applies to online stores, too, because you typically have to maintain a stock and deliver once a sale happens.
Depending on the volume of your sales and the nature of your product, you may need a lot of storage space to be able to keep enough stock on hand.
Dropshipping removes this cost as the supplier handles the product storage. They will handle the delivery to customers, too.
3. Removes risk of stock loss
Shipping large, heavy, and fragile products can present logistical challenges. It's costly and fragile products may break during transportation.
Goods that need cold storage are especially tricky to store and transport, too. Fail to maintain the cold chain and you may lose stock. With a dropshipping model, you will be glad you will not have to deal with these costs and challenges.
4. Scope for a broad product offering
Not having to carry any stock allows you to sell different product lines. Remember you are not handling the product at any point, so there are no direct costs associated with a large catalogue.
A broad product offering increases your potential for generating more sales. It also spreads your risk. If one product fails to sell as hoped, you can live off sales from the better-selling lines.
5. Protection from overstocking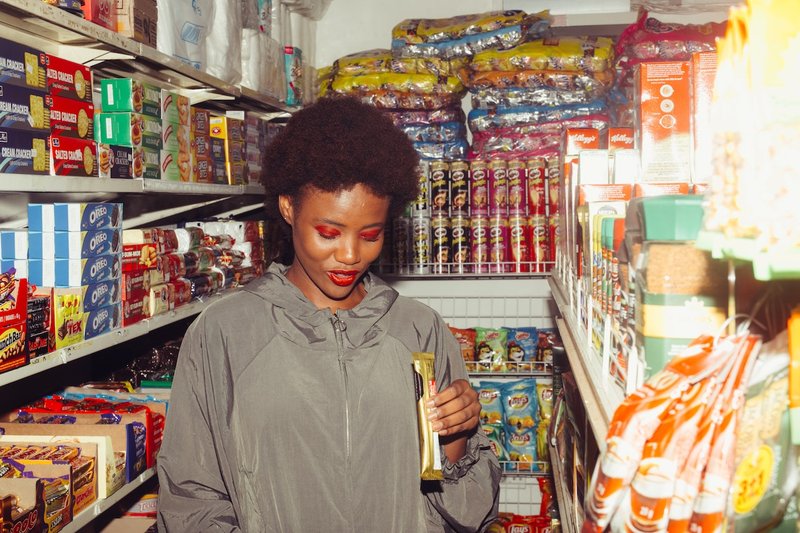 Retail businesses often have to deal with overstock on poor selling lines. To release money held up in these stocks, they end up reducing prices, which costs them profits.
Dropshippers don't hold any inventory. So they can't overstock. That risk is borne by the supplier.
6. Flexibility
Dropshipping businesses are not location dependent. Since all you need to run it is your computer and stable internet, you can run it from anywhere in the world. It is essentially a mobile business.
Depending on the number of products you are selling and the volume of your sales, a dropshipping business also does not require as much of your attention as a traditional retail store.
You have fewer tasks to do since you don't handle the products. You can spend more time researching new products and promoting your business on search engines and on social media.
As you will know, there is a good side and a downside to every business. Let's look at the not-so-good side of the dropshipping business model:
Disadvantages of the Dropshipping Business Model
Here are some drawbacks to dropshipping in Kenya that you have to know before rushing to invest your money and time:
1. Low profit potential
Dropshippers have very little wiggle room when setting prices. They are essentially price takers, which reduces the profit potential of the dropshipping business model.
The supplier is the one that sets the price. What they offer you as a discount determines how high and low you can set your price.
If you made the product yourself, you could find ways to reduce the costs of producing the product. The consequence of this is that your profit is therefore largely capped.
That is not made any easier by this next hard truth about dropshipping in Kenya:
2. High competition
With such low startup costs and virtually no barrier to entry, the dropshipping business model attracts a lot of players looking to make a quick buck. All that is competition that you will have to deal with when you launch your dropshipping store.
Add the low profits from not being able to control the cost of the product and you have a business model that is suddenly not as attractive. Too many people selling the same products also makes it hard to stand out in the market:
3. Low scope for differentiation
With everyone looking for that hit product, you will not be the exclusive seller for very long if you do discover it. What's worse is your supplier is less inclined to give you exclusive rights to sell in your region.
Suppliers want to push as many products as possible, so they will supply your competitors without hesitation. With zero control over branding and other differentiation markers, you are left fighting your competitors over a rapidly depleting cake.
The shopping experience is the only thing that you have to differentiate your business and build a strong brand. But that's not enough as consumers typically remember the product's brand more than its seller's.
4. No control over the supply chain
There are many things you don't control in a dropshipping business model. But perhaps the one that's going to give you the most challenges is your lack of control over the supply chain.
This plays out in two ways.
First, since you don't control what goes into the product's manufacture, its quality is out of your control. If the product turns out to be of poor quality, that will harm the reputation of your store, not the manufacturer's (at least not directly).
The other important part of the supply chain you don't control is the shipping. If something happens during shipping and the product does not get to the buyer in time, you are the one on the hook, not the seller.
In a dropshipping business model, it's you the seller who deals with buyers. This means you have to deal with the fallout from poor product quality to shipping delays. This could sink your business before it's even off the ground.
Now that you know both the opportunity and challenges that come with the business model, let's look at what you need to start dropshipping in Kenya:
What Platform is Best for Dropshipping in Kenya?
Although we are still some ways off the matured e-commerce markets like North America, Western Europe, and East Asia, online shopping is quickly becoming a norm in Kenya. It's a type of online business you could make good money from if you approach it the right way.
What you will also love about dropshipping is it does not limit you to the Kenyan market. Even though there are legal hooks you will have to jump through after your business takes off, you can run a dropshipping business targeting an overseas market, like the USA, directly from Kenya.
The US e-commerce market is huge compared to that of Kenya. But you may still be best advised to cut your teeth in Kenya before venturing into foreign markets. Here are a few reasons why:
Limited understanding of foreign markets, including what products will likely do well there,
High competition. The US market in particular is highly competitive, so you will need to invest quite a bit of money upfront to market your store.
Legal restrictions. It is easier to operate a business in your own country, where you are more familiar with local business laws.
Even in the face of all these challenges, many entrepreneurs have run successful dropshipping businesses from outside their target markets. You therefore can start a Shopify or Amazon dropshipping business from Kenya.
Let us suppose you want to start a dropshipping business with Kenya as your primary market. What are your options?
Your best chance to succeed with dropshipping in Kenya is by building your business on top of an existing infrastructure. You have two options with this:
1. Use a plugin on a self-hosted e-commerce CMS
Shopify, WooCommerce (WordPress), Magento, and BigCommerce are some of the more popular e-commerce content management systems where you can host your dropshipping store.
There are third-party apps that these platforms support that can handle product sourcing, listing, and shipping for you. Examples are the Alidropship and Aliexpress plugins for WooCommerce.
Oberlo is another popular dropshipping app that Shopify supported but is no longer available. There are many other dropshipping plugins and apps for WordPress, Shopify, and other e-commerce platforms that you can use.
2. Host your store on an existing marketplace
If you don't want to go through the involved process of building a self-hosted e-commerce website, you can set up your dropshipping store on a marketplace like Amazon, eBay, or Jumia.
Shopify and BigCommerce are e-commerce content management systems that offer tools to build your own standalone online store, while Amazon and Jumia are marketplaces that allow you to host a store alongside other stores.
Though less brandable, hosting your dropshipping store on a marketplace is a less risky option that allows you access to a ready-made market of online shoppers. People already know these marketplaces and, in the case of Amazon especially, flock to it, with credit cards in hand, looking for what you sell.
So which one of the two options should you choose for your dropshipping business in Kenya?
As a beginner, you are better off starting your dropshipping journey on a marketplace. As we have said, it's a less risky option. And while you can start an Amazon dropshipping store and manage it from Kenya, it's a more challenging proposition for the reasons we have already explained.
So even though the returns are smaller, a Jumia dropship store is the more sensible option for a beginner. Jumia is a local marketplace where it is easier to set up your dropshipping store.
While the platform requires that store owners have KRA tax registration, you should not struggle to formally register your business. The government is keen to see more businesses started and has made strides to simplify the process of starting up.
Dropshipping In Kenya - FAQs
Is dropshipping a good business model?
Dropshipping is a good, low-risk business model that can be quite profitable if you find a good niche and the right products to sell. The fact that you don't have to carry inventory or handle the shipping removes much of the regular costs of starting a retail business but it does mean competition can also be high.
Can I do dropshipping in Kenya?
Yes, you can do dropshipping in Kenya. You can start a self-hosted dropship store on a platform like Shopify if you want to build a brandable business that gives you more control or rent a storefront on the Jumia marketplace, which operates a dropshipping program that merchants can join.
How can I start dropshipping in Kenya?
To start dropshipping in Kenya you have to formally register your business, and identify the right CMS and dropshipping plugin, or a marketplace where you can host your storefront. With that done, you have to follow these steps:
Identify your target niche
Pick the right product
Find reliable suppliers
Choose a payment gateway
Acquire traffic
Upsell
What platform is used for dropshipping in Kenya?
Jumia is a good dropshipping platform that is used by many Kenyans getting into dropshipping for the first time. The marketplace runs a dropshipping program that entrepreneurs can formally register for, which formalizes the business and avails the infrastructure necessary to run your business successfully.
Does Jumia have dropshipping?
Yes, Jumia has a dropshipping program that those interested can formally register for. After you get approved you can establish your own storefront on the marketplace. You will be in charge of the sourcing and listing of products, marketing, and customer interactions. Jumia will take care of the payment processing, order fulfilment, and shipping logistics.
Get The Right Tools And Lay A Firm Foundation For Your Dropshipping Business in Kenya
You will save yourself a lot of headaches with your dropshipping business if you use the right tools. That includes the e-commerce platform as well as the payment gateway you use. The payment gateway should make it as easy as possible for customers to pay for their orders.
If you have chosen the brandable Shopify store route, you will need a reliable payment gateway that offers your customers multiple payment methods, including M-Pesa for your Kenyan customers.
IntaSend is your top choice for processing customer payments and managing proceeds from your sales. Our Shopify app and WooCommerce plugin allow customers to pay using Visa, Mastercard, M-Pesa, or Bitcoin. Whatever is convenient for them.
If you source products for your Jumia dropship store from China, our virtual Mastercard and Visa cards allow you to instantly pay suppliers online. You can apply and have your virtual card mere minutes after requesting, which you can do from within your Intasend account.
You can fund the virtual card from a balance in your IntaSend account or directly from your M-Pesa mobile money wallet. An IntaSend business account provides a secure platform to pay vendors and suppliers and get paid online.
Sign up for an IntaSend business account and get the financial management tools you need to run a successful dropshipping business in Kenya.