Freelance writers have complete freedom in how they work, who they work with, and where they work from. If that sounds like your dream job and you love writing, you may want to learn how to become a freelance writer in Kenya.
Life truly sucks for anyone whose income is capped, who works a dead-end 9-5 job they hate, and who must deal with a nasty boss who does not appreciate their efforts.
Do you know what sucks more than all of that? It's not having options, which means you have to suck it up to that soul-crushing job just so you can pay rent and put food on the table.
Spending what should be the most productive years of your life grinding in a job that pays barely enough to cover the basic necessities feels for many like a life assignment. But it does not have to be.
What if I told you there are jobs you can do on the side (and full-time if you stick with it) that pay well and allow you to work on your terms? Like being a freelance writer.
If your school essays were decent, you have the discipline and dedication to learn a skill, and truly want to earn a living working on your own terms, you can succeed as a freelance writer in Kenya.
In this article, I will teach you how to become a freelance writer in Kenya, earn good money, and make a genuine difference in people's lives. All while being location-independent.
Specifically, you will learn:
What a freelance writer does,
How you can start writing online for money,
Which writing platforms are the best for beginners,
How to improve your freelance writing skills,
How to receive your payments from international clients.
If you follow the blueprint I will share with you, I promise you that you will be earning good money working online faster than you thought was possible. I will share the mistakes I have made that have curtailed my growth so you don't have to make them yourself.
Let's dive right in.
What Does a Freelance Writer Do?
A freelance writer is a self-employed person who sells their writing skills to different clients working on particular projects. They are independent contractors who are not tied to one employer.
Freelance writers can be generalists, but you can choose a genre or niche you prefer to specialize in. If you are a doctor, you can earn side income writing medical content for health-focused blogs.
For example, a dentist can write website articles for a dental clinic.
You can also choose to specialize in a specific type of content:
Blog posts,
Social media copy,
Short stories,
Website copy,
Sales pages.
Being a freelance writer means you can choose who you want to work with and how much work you want to take on at a time. And since as a freelance writer you can communicate with clients online, work virtually, and easily get paid from anywhere, you can also choose where you prefer to work from.
Many freelance writers work from home. They love the idea of working in their pyjamas, lying on the couch with their feet propped up, or not even having to leave their bed to work.
Personally, I prefer to take a bath and work from my desk. Sometimes I take my chair and laptop outside, where I also get to watch my 3-year-old daughter play while I work.
Other great perks of working as a freelance writer in Kenya are:
Not having to deal with rush hour traffic going to work every day,
Flexible work hours, which frees you to work on other personal projects,
Working on fun stuff and learning new skills, which can expose you to other ways of making money online.
Save money on fuel/transport commuting for work every day,
Earning better money.
But we may be getting ahead of ourselves here. Before we sell you the dream, you need to know what it takes to succeed as a freelance writer and if you have it. For that, we need to ask the question:
Why Does Freelance Writing Appeal to You?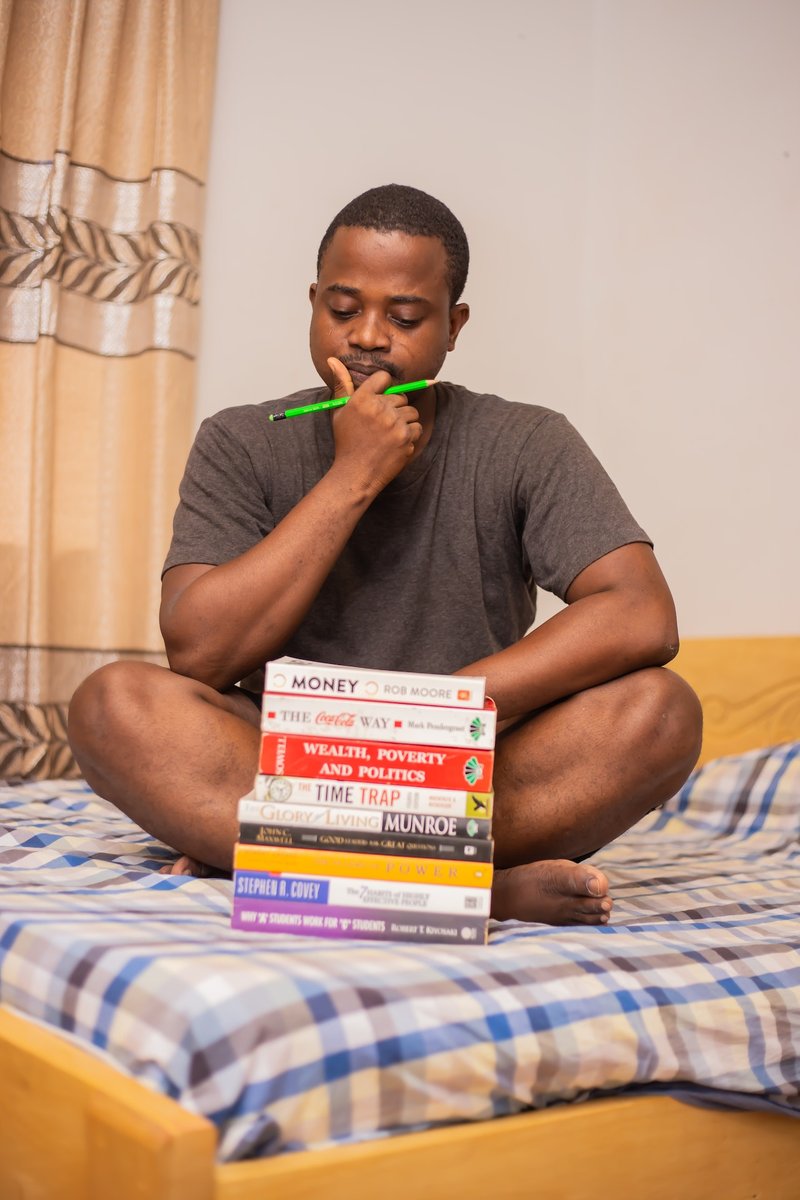 I hate to break it to you, but freelance writing is still WORK that requires you to turn up and put in the hours. So, if you think freelance writing is a way to make easy money, you have the wrong idea.
Yes, you can choose your own clients and projects to work on, take in the gorgeous surroundings of Diani Beach in Mombasa working with nothing on but your shorts, vest, and sun hat, and get to make acquaintances with people from all over the world.
But those who tell you only that side of freelance writing are selling you something - a shitty course or a pipe dream. That's because there's another side to freelance work that most people don't tell you:
Long, lonely days pounding away on your laptop, writing stuff that's not as close to your heart,
Dealing with bad clients that haggle on rates and who will delay payment for any reason they can think of,
Less sexy house-keeping tasks like invoicing and chasing payments,
Dry months when work is scarce.
Some of those less appealing things about freelance writing can be avoided by following the advice I share in this article. But what I will say is, if making money is your only attraction in working as a freelance writer, you will find it hard to stay motivated and will likely not stick with it.
What Skills Does a Freelance Writer Need?
Freelance writers only need to research and write well and have a strong work ethic.
Besides that, you should invest time in learning the writing craft. Write a lot and always ask for feedback from your clients. Many will be happy to tell you where they feel you can improve.
Besides writing skills, there are soft skills you need to succeed as a freelance writer. That's because a lot of what you will be doing isn't actually about writing. Because you will be dealing directly with clients, you need to be:
A good communicator to engage clients and negotiate successfully,
Stress-resistant to deal with deadlines and overwork,
Responsive so you can respond to client communications promptly,
Self-disciplined because most clients will not have time to micromanage you.
You should also be receptive to criticism or at least not take it personally. You will deal with clients that will tell you without sugar-coating that your work is not up to standard. Instead of taking that as a personal attack, you can take it as a learning opportunity and ask the client specifically what they think you can improve on.
Do you need any qualifications to be a freelance writer?
In my experience, freelance writing clients don't care much about your qualifications. They don't care about your MBA or the 3 degrees that you proudly display on your CV.
Do you know why that is?
It's because a degree isn't proof that you can write well. In fact, it can easily fool you into thinking that your content needs to showcase your higher level of education when you should be bringing yourself down to the reading level of people who did not study beyond high school.
Most business owners are selfish. They only care about what you can do for them. So instead of telling them what qualifications you have, they would rather you tell them specifically what you will do for them.
If you can explain to them what you have achieved for other clients with actual traffic numbers, leads, and sales, they will hire you without hesitation.
All clients care about is what they will get from your content. This is something I learned late in my freelance writing career, but you can learn it right at the start of your journey.
So let's answer the question you are asking; how can I start writing online for money?
How to Become a Freelance Writer in Kenya
Whether you are in Nairobi, Machakos, Meru, Lodwar, Malindi, or anywhere in Kenya where you can access the internet, there are very few, if any, barriers to starting a career as a freelance writer.
I would argue you don't even have to own a laptop. You can start even if all you have is your smartphone and 500 MB of data. Honestly, all it takes is your willpower - that burning desire to make freelance writing work for you.
Everything else can be learned. And your learning starts now with the article you are reading. Below is the only guide you need. I lay it all down, step by step.
Most freelance writers in Kenya mainly write articles and blog posts. And there is a good reason for that. Web article writing is more approachable for beginners and there is enough work for us all. So most of the tips in this article are specific to freelance article writers.
1. Develop your writing skills
In its simplest form, writing is putting your thoughts down on paper (screen in this case) in a way a reader can follow and understand.
If you can explain something in writing and the reader manages to grasp from it without effort what they are trying to learn, you have excelled in your writing task.
So it does not take much to be a writer. It's when you try to complicate it that writing becomes hard.
Unfortunately, most of what you think is good writing when you are starting out is actually bad writing. There is a lot you need to unlearn:
using big words,
writing in long sentences and 7-sentence paragraphs, and
using flowery and redundant language that adds nothing to your points.
Your job as a writer is not to sound smart. It is to help the reader accomplish a goal or perform a task.
Good writers are like good teachers. They simplify learning.
Writing simply and clearly is harder than you might think.
Good writing is clear and concise. It does not use a big word where there is a simpler one. And contrary to what you were taught in English class in high school, there's nothing wrong with a 1-sentence paragraph.
One lesson from high school that you should keep is the importance of an introduction, body, and conclusion. This is known as structure.
But since this is not a lesson on how to write a good article for a blog, the one tip I will give you is that good writing takes lots of practice
2. Learn content marketing
Web content writers write for a defined audience. Most of your clients will use the content you write for them for content marketing. So that content has to answer questions that your client's target audiences are asking.
So to write successful web content and earn a decent living with freelance writing, you need to learn:
how to structure content according to its format,
how to make your content engaging and easy to read,
how to use content to sell.
If the content does not entertain, engage, or help your client's audience solve their problem, or whatever the goals may be, your content fails. And your client will have no reason to keep paying you.
3. Learn how search engines work
Where do you go to find information on the go?
sushi restaurant near you,
Toyota garage in Parklands, Nairobi,
Best website designers in Kenya,
How to unclog a blocked drain.
You ask Google.
Guess what, though? That you are asking those questions makes you a potential customer for a:
Sushi restaurant,
Toyota garage,
Web designer
Plumber
So where does a smart plumber go for leads?
Google:
Smart plumbers set up a website with a blog where they publish articles that provide answers on how their potential customers can unclog a blocked drain, among other common plumbing emergencies. If they are too busy to learn how and do it themselves, the plumber tells them they are only a call away.
But busy plumbers do not have the time to learn how to write articles or to write them. That is where you come in.
That said, only a certain kind of content succeeds on Google. This is helpful content that solves readers' questions. This is the content that Google shows to searchers (your client's potential customers) on the first page.
Note that your goal isn't to show up on the first page of Google. It is to show up in Google for searches that are relevant and that will bring qualified traffic to your client's website. So that content needs to target the right keywords, which entails learning:
Keyword research,
On-page SEO (search engine optimization)
In simple terms, successful freelance writers know how search engines work. They know how Google ranks content and what it considers to be good, helpful content that it's willing to show to its users.
If you know how search engines work, your content will bring the right traffic to your client's website. This is traffic that your content - if written well, can easily convert into customers for your client.
4. Build a portfolio
This is where many beginner freelance writers get stuck.
A portfolio is a collection of articles that you have written that you can show potential clients to convince them to hire you.
But how do you build a portfolio when you have not served any clients? Remember you are only starting out, looking for that first client.
To build a portfolio, you may have to accept low-paying work at the beginning or work for free.
That last part is obviously not the reason you want to start a career as a freelance writer. No one wants to work for free. But here you are doing it so you can find work. Look at it as a self-test or audition.
It is very hard to ask a client to take a chance on you. It is a much better use of your time to find local charities, small businesses, or any organization with a website that champions a cause you care about and ask to write for them for free. In return, ask for a byline - to publish the articles under your name.
It is even better if you can convince a professionally-run blog to write for them for free. The revisions they will ask for and the other feedback they will give you will help you improve your writing skills. Importantly, every published article will serve as validation to you that you really can do this.
If you can register a blog, you have the advantage of choosing what you want to write about. But be sure to have people you can ask for honest feedback on where you can improve.
Before you know it, you will have more than enough samples to show prospective clients.
5. Look for freelance writing jobs
Everything else we have discussed so far was building up to this. You have to find people who are willing to hire you to write content for them.
While you can pitch to small businesses and independently-run blogs for writing work, that's not the best strategy for beginners looking for their first client. There are places online where people who need content go to look for writers. You have a better chance of finding work there.
There are job boards where writing jobs are advertised. Problogger is one of them. But people who advertise there are usually looking for advanced-level writers. The jobs pay well but they are a level too high for beginners.
Where can you write articles and get paid in Kenya?
As a beginner in Kenya, there are a few content farms you can look for writing jobs:
These are great options for beginners, but the pie is definitely bigger if you look offshore. You can increase your chances of landing a freelance writing job fast by setting up a profile on bigger global platforms like:
I got my first paying client on Guru. Setting up a profile there is easy and back when I started there was a lot of work for writers, even though that also meant a lot of competition.
What I love about Guru and most of these sites is that they allow clients to leave feedback on your profile after you complete a project. On a few of them, you also get to choose what feedback the public can see, so you can make sure only the best feedback is shown to people, which can help you attract more clients.
Of late, however, Guru has been a target for scammers that trick beginners desperate for work into writing with no guarantee or safeguards that they will get paid. That has spoiled what was once a great platform.
You can still use Guru, but make sure you only work under their Safe Pay arrangement, which is where a client has to deposit the payment before you start any work. That payment is held in escrow until you finish the work as agreed in your contract with the client.
Freelancer is another large platform where tons of writing jobs are advertised every day. But freelancers there tend to compete on price, bidding very low rates to write content.
There is no reason why even a beginner freelance writer should charge USD1 for an article that takes them 3 hours to write. My advice is to not accept low rates that mean you have to work long hours to earn enough to make ends meet.
Freelancer also makes you take too many paid tests to earn 'badges' that supposedly improve your chances with clients. They will still take a cut of what you earn, which should be all they take from you. I don't know about you, but I don't like to pay for work. I prefer to get paid to work.
Pay Per Hour is a good platform, if you can find a client there. From my experience, clients there either have very high standards or prefer writers from the UK and some native English-speaking countries.
Which writing platform is the best for beginners?
My recommendation for beginner freelance writers is Upwork. They are a large, well-run site with great tools for freelancers and features that protect writers from scammers.
Even though the competition for jobs is high on Upwork, there are jobs getting posted literally every other minute. You will eventually find work there.
6. Develop complementary skills
The best freelance writers don't spend most of their time looking for work. They are busy serving clients. They have learned what it takes to get clients and keep them.
You don't need a lot of clients to make enough to thrive as a freelance writer. Usually, all you need is a few clients that send you consistent work. Sometimes one client is enough.
As a beginner, I encourage you not to take on more than one client. The reason is you are still learning how to write well and you have not yet perfected your workflow. Serving one client gives you enough time to study the client's audience and product/service, which is the key to successful content.
Importantly, the best writers keep their clients because they bring other skills to the table. Instead of being mere SEO writers, they present themselves as content marketing writers. They have a wider skillset:
Keyword research,
SEO copywriting,
Content re-optimization,
Content strategy,
Content auditing.
These are all skills that will make you a more-rounded freelance writer. Clients prefer to hire a freelancer who has all those skills than hire 5 different people. And, don't worry, many will pay you more for it.
You should never settle for being a USD10 per article writer. Start there but aim higher. Grow your skills and change titles to content marketer.
How To Improve Your Freelance Writing Skills
A good goal to always have is for your next client to pay better. You don't want to be stuck at the same rate for too long. But to charge higher rates, you need to be able to show through your work that you are worth that much.
To write really well and impactfully, it helps to study the best writers. You have to read work by the best writers in your niche.
Good writers read more than they write. Early in my freelance writing career, I challenged myself to read at least twice as much content as I was writing. I know how much I write because the Grammarly proofreading tool that I use compiles my writing stats.
As we have said, the best writers are keen readers. That's how they learn:
better ways of writing introductions,
how to grab and keep the attention of readers,
How to sell through their content without sounding like they are selling.
I subscribe to the best blogs on content marketing. As a subscriber, they send me an email with links to all their recently published articles. I always set aside time to read these articles. That's how I learn the tricks of the best writers.
Writing a lot also helps you improve your computer typing skills. Use a journal to record your thoughts or if you can, write a blog. Both can also improve your writing skills.
To build your writing skills, you may also need to take a few courses. In fact, take as many courses as you can.
The good news is there are some great free courses you can take. My top recommendations for courses in digital marketing are:
Hubspot Academy has courses on practically everything related to marketing and sales.
I have taken free courses offered by these two great companies and I can tell you the knowledge I have gained from them has been invaluable for my freelance writing career. The courses are actually better in quality and depth than many paid courses on the same subjects.
How to Become A Freelancer Writer in Kenya - FAQs
How do you know if you would be a good freelance writer?
You will likely succeed as a freelance writer if you love to write, are self-motivated, and are willing and can find the time to learn.
What makes a successful freelance writer?
Success means different things for different people. For one freelance writer, it might mean making a lot of money, while for another it might mean earning enough to live well, doing work that matters. That said, if you are not struggling for work and are earning a decent income, you should consider yourself successful.
How do I market myself as a freelance writer?
The best way to market yourself is to have a large body of work published in your name. You can also put yourself in front of more potential clients by maintaining an active presence on LinkedIn. Writing a blog and creating profiles with your portfolio on freelance writing platforms can also help market you as a writer.
How much should I charge as a beginner freelance writer?
You should charge as much as clients are willing to pay for your content. If you find that clients are unwilling to pay you the rates you are quoting, it can be because you are not at the level to be charging that much. But depending on your skills, experience level, and type of content you are writing, you can charge anything from USD0.01 to USD1.00 per word.
Can I make $1000 a month freelance writing?
You absolutely can make USD1,000 per month with freelance writing. But you are probably not going to earn that much as a beginner freelance writer in Kenya. You have to consistently work on your skills and target higher-paying clients in lucrative niches.
How to Receive Payments from International Clients
Many people getting into freelance writing in Africa will quickly find that it is one thing to find writing work and clients that are willing to pay and another to actually receive your payments.
It took me a whole year of researching and lots of failing and frustrations just to find a way to get paid. I lost some earnings because clients simply could not find a way to pay me. But in Kenya, you are fortunate to have a few options.
If you write for a local client, you can actually be paid through M-Pesa. In fact, you also can withdraw your payments paid into your PayPal account through M-Pesa even if you write for foreign clients.
But there is actually a local payment gateway that charges lower fees than PayPal and that also has M-Pesa as a withdrawal option. Not just that, but with IntaSend you can also receive your payments in Bitcoin. We support Visa and Mastercard, which means your clients can choose a payment method that's most convenient for them.
IntaSend makes the process of requesting payment ridiculously easy, with features that allow you to raise and send an invoice as well as generate payment links to send to your clients. The result is an end-to-end solution for receiving and managing your payments so you spend more time writing and earning money.
Sign up with IntaSend today and take the pain out of requesting and receiving payments from both local and international clients.
Image credits - www.pexels.com